Name

Food Grade Heat Shrink Poultry Bags




Material

EVA/PE;PA/PE;PVDC/PE;PA/EVOH/PE

Features

High Shrinkage/High Strength

Size

Width:100-650mm

Length:200-1,200mm

Thickness

50-140μm

Color

Transparent or nontransparent with Red, White,Blue,Green,Yellow etc.

Printing

1-7 colors double sided gravure printing

Bag Type

Curved/Straight Bottom Seal, Side Seal, Double Seal,Point-Cut Rolling etc.

Usage

For cold-fresh or frozen whole chicken, duck, goose, turkey etc.

Production Process

Film Blowing→Corona Treatment→Mould/Cylinders Making→Printing→Bag Making→Inspection→Packing→Shipment
How to use the food grade heat shrink poultry bags?:
1) In a large pot, bring water to 190 degrees F = 90 degree ℃
2) After dressing your chicken, make sure you drain it as well as possible. We use a draining rack made for this purpose.
2) Place chicken, head first into the bag.
3) Push the air out. We do this by giving the chicken a "hug."
4) Twist the open end shut (make a pigtail) and secure with a tie wrap or clamp.
5) THIS STEP IS ESSENTIAL! In the section of the chicken between the breasts in the middle of the chest, pierce a small hole.
Doing this will ensure that air can escape - you want the air to escape, otherwise it will look like a "puff fish."
6) Then, dip the bag into the heated water for 2 to 3 seconds. This will get the perfect result. Don't dip too long otherwise water
will enter the bag through the small puncture you made for the air to escape.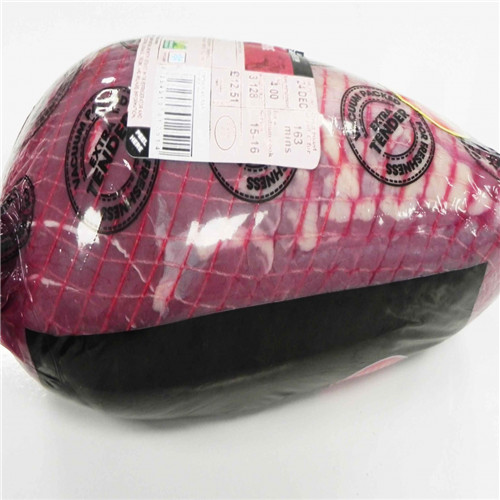 TIANJIN KANGTAI PLASTIC PACKING CO.,LTD, a company specializes in food packaging material, mainly including packaging film & bags,

aluminum foil products, , plastic labels, sausage casings etc. We built intimate business relationship with customers worldwide ,mainly from Russia,USA, Japan, Canada, Australia, Brazil, India , Spain, etc. With many years of accumulation, Kingred have earned a reputation and industry presence as a packing expert. Nowadays it continues to expand its clients and team in order to provide its customers with the best customized service.